Work
Warner Music Singapore —
A Devotion To Great Music
Part of the Warner Music Group, Warner Music Singapore is now home to artists like Dua Lipa, Ed Sheeran, Bruno Mars, Jasmine Sokko, Nathan Harton and many more. It is well-known as an unparalleled family of creative artists, songwriters, and companies that are moving culture across the globe.
After its recent rebranding, Method collaborated with Warner Music Singapore to improve their official website by conducting a complete site revamp. Our team offered strategies to enhance its user experience through the works of a new CMS system, responsive design, and layout redesign that would align closer to its new branding.
With our target audience consisting of the young at heart, the new site aims to reflect itself as current and vibrant - using bold fonts with loud colours - while still functioning as a hub for artists' biographies and new music releases. To further facilitate the user's immersion within the site, a playlist page offers music streaming on various platforms.
Client
Warner Music Singapore
Our Role
Web Consultancy
Website Design
Web Development
Content Management System
Security and Performance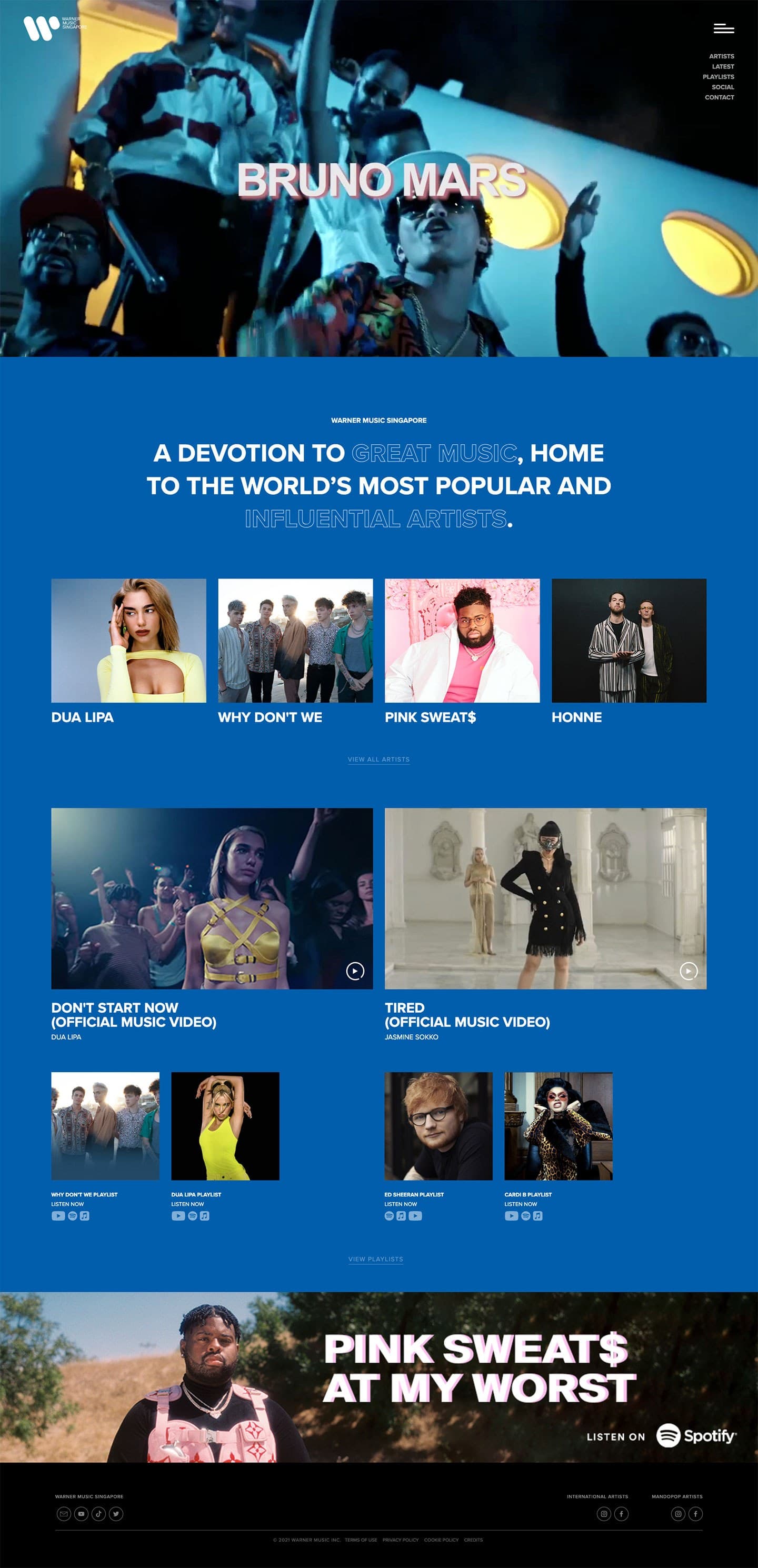 The mix of bold elements such as font type and quick site animation results in a design appeal that is current and young.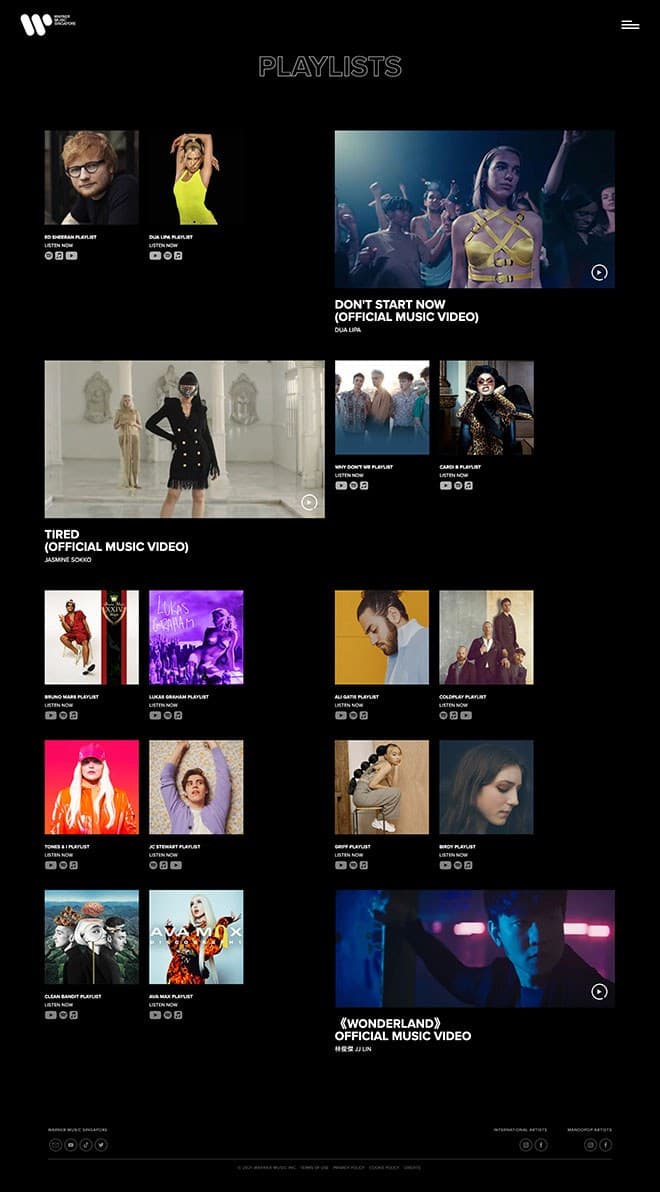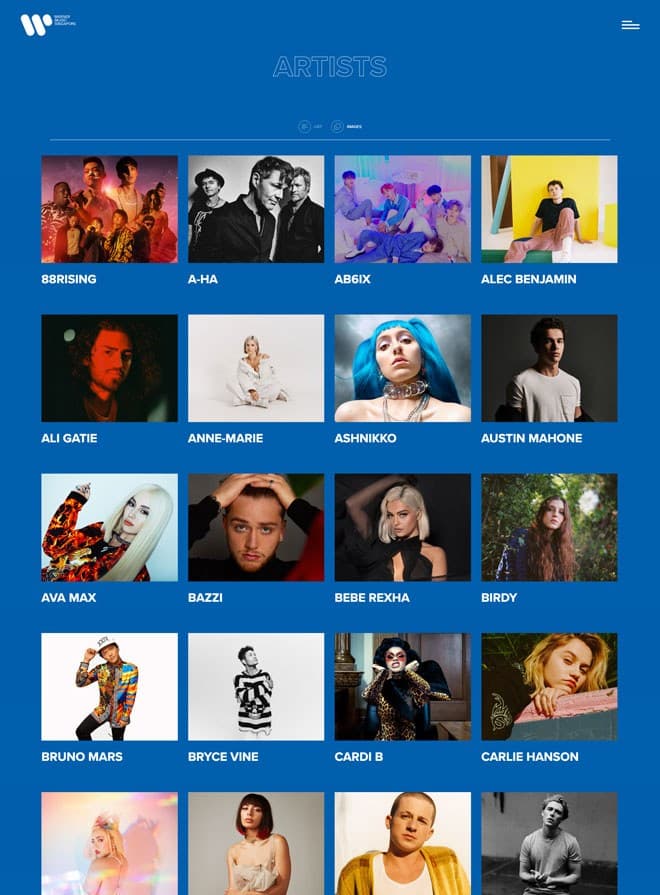 Developed with mobile priority that accommodates seamless platform transition for users.