Work
Fari Islands, Maldives —
Be Inspired by Island Artistry
Fari Islands reimagines the Maldives experience, embodying the epitome of social consciousness and community. Surround yourself with artistry that quenches the thirst for creativity - dive into culinary adventures and tune in to auditory escapades. Stay with one of its 3 renowned resorts, each with individual architectural philosophies, or explore retail options that enhance your Fari Experience. Wind down at Fari Beach Club, or take a relaxing stroll through Fari Marina Village - the possibilities are endless.

Being cognizant of Fari Islands' values, the website created is dream-like and emotive - communicating an uninterrupted essence through full-bleed visuals and subtle nuances. An adaptive and engaging user experience created with adaptive cursors and interactive components, further amplified through embedded Spotify playlists that convey the Fari Experience in more ways than one.
Our Role
Website Design
Web Development
Content Management System

Reinforcing strong imagery with honest design to convey rich, vivid experiences.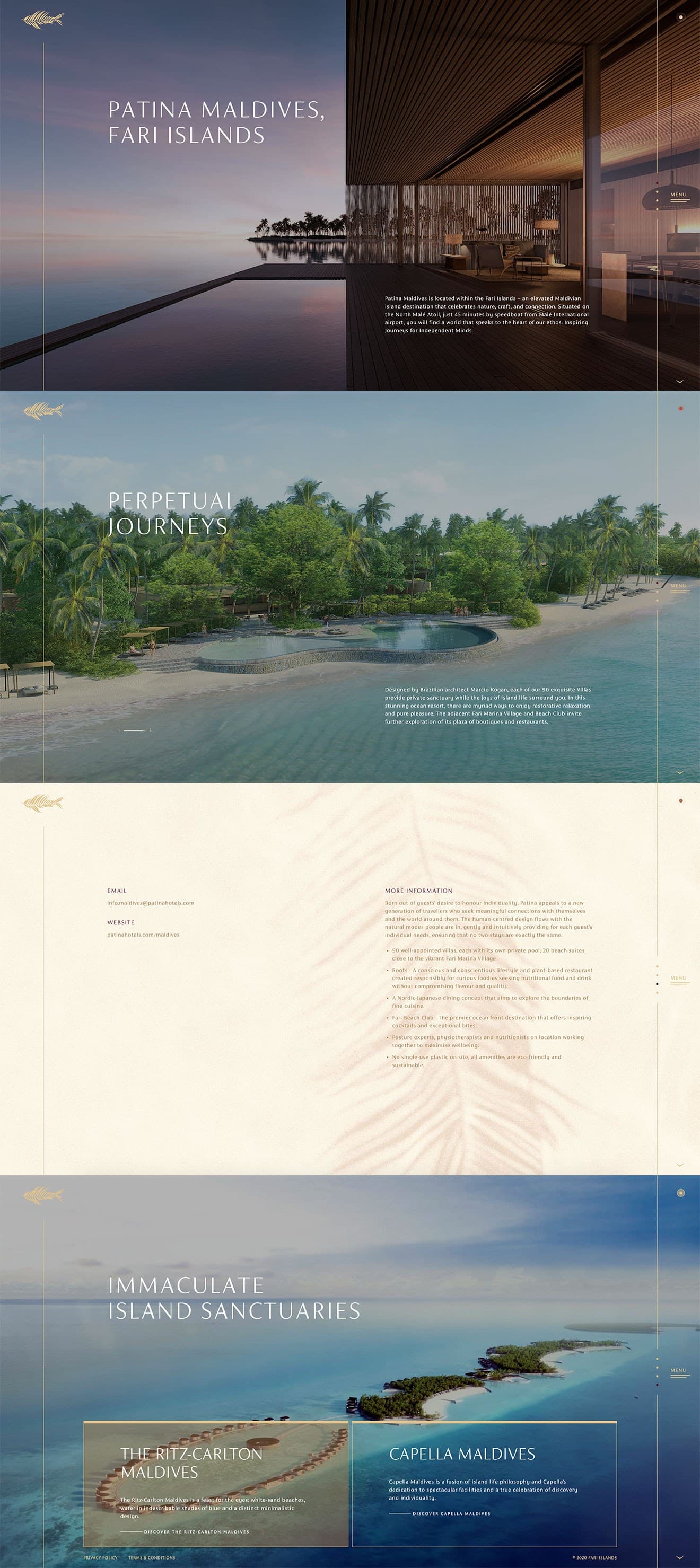 An adaptive visual experience, responsive and unrestricted.