Work
Pontiac Land Residences —
Redefining Stay Experiences
Partnering with world-renowned architects and designers, Pontiac Land Residences is a collection of iconic masterpieces developed by Pontiac Land Group (PLG). The residences, also known as hallmarks of creativity, originality and ingenuity are luxury developments that promise an enriched living space.
The website Method Media crafted features a full-bleed snap scroll function, incorporating large visual estates showcasing beautiful settings of each PLG residence. A concise site architecture compartmentalised each residence type through its own dedicated page, making navigation neat and direct. An added Neighborhood page helps visitors transcend the living spaces by including surrounding amenities such as F&B and entertainment spots with the intent to complete the residence's unique living experience.
Client
Pontiac Land Private Limited
Our Role
Website Design
Web Development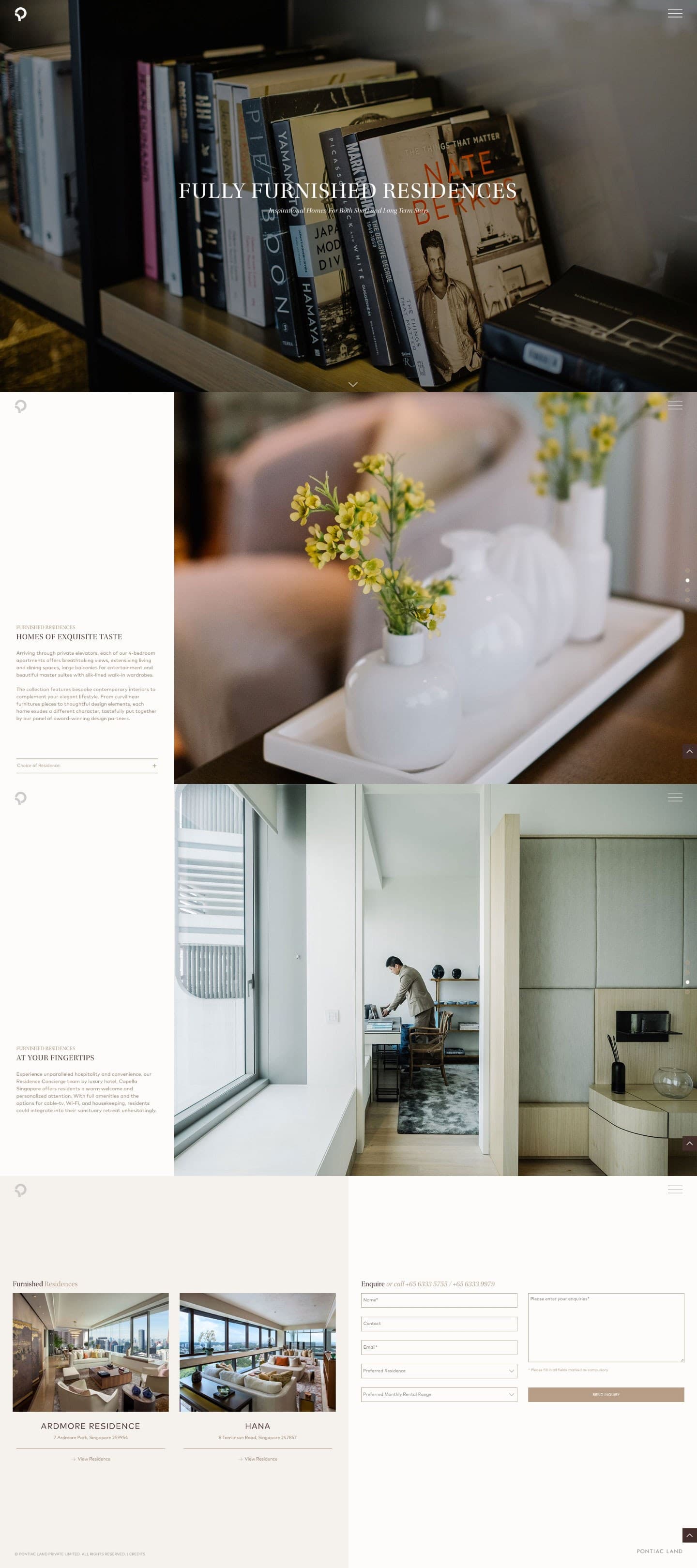 With large visuals dominating on every page, each residence can now be seen up-close and true to its refined elegance.