Work
Mandarin Gallery —
A Gem in the Heart of Singapore's Orchard Shopping Belt
Our commitment to unwavering consistency in design, service, and quality has been a driving force behind our success, earning us a loyal clientele over the years. This consistency was a cornerstone in our journey, as we rekindled our partnership with OUE, an association spanning a decade, to embark on the redesign of the Mandarin Gallery website.
Recognizing the "Directory" as one of the website's most frequented features, we made it our mission to ensure it was not only user-friendly but also a rich source of information for visitors. For those on tight schedules, we introduced a swift list view and incorporated user-friendly wayfinding features. Additionally, the implementation of a "predictive search" function ensures that users can swiftly access tenant information, ensuring a hassle-free and efficient browsing experience.

Our creative direction drew inspiration from Mandarin Gallery's renowned brand, which is celebrated for its unique blend of simplicity and sophistication. Throughout the website, you'll discern the subtle yet impactful "diagonal movement" that pays homage to the brand's identity. In redesigning the Mandarin Gallery website, we have crafted an elegant and user-friendly digital platform that encapsulates the essence of this iconic shopping destination. It offers visitors a seamless and immersive digital shopping experience, continuing our legacy of consistency and quality.
Client
OUE Commercial REIT Management
Our Role
Web Consultancy
Web Audit
Competitor Analysis
Content Strategy
Website Design
Web Development
Content Management System
Cloud Hosting Infrastructure
Security and Performance
Designing an intuitive and informative mall directory and enhanced way-finding features to ensure a seamless experience.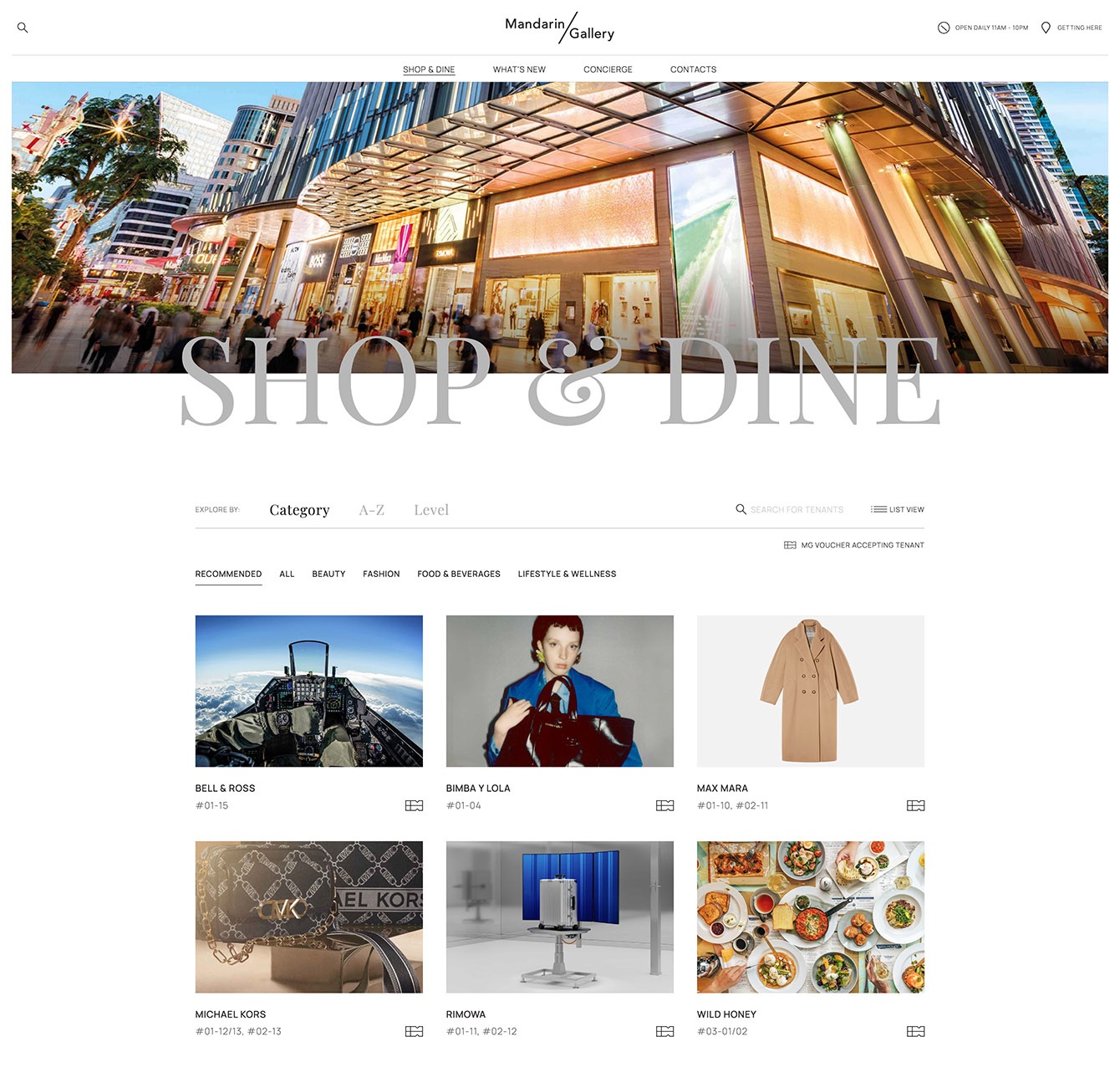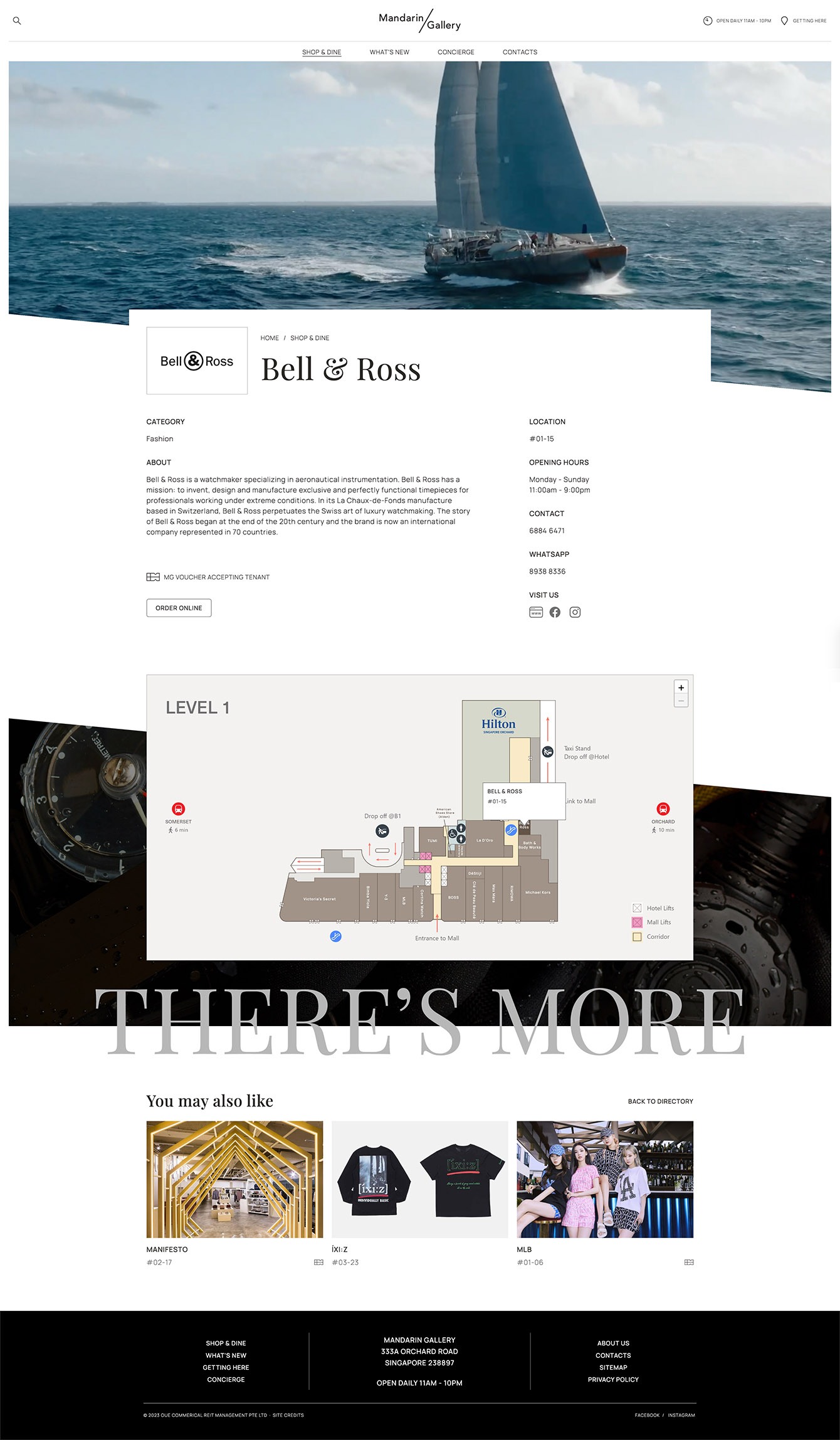 Introducing subtle yet impactful "diagonal movement" that pays homage to the brand's identity.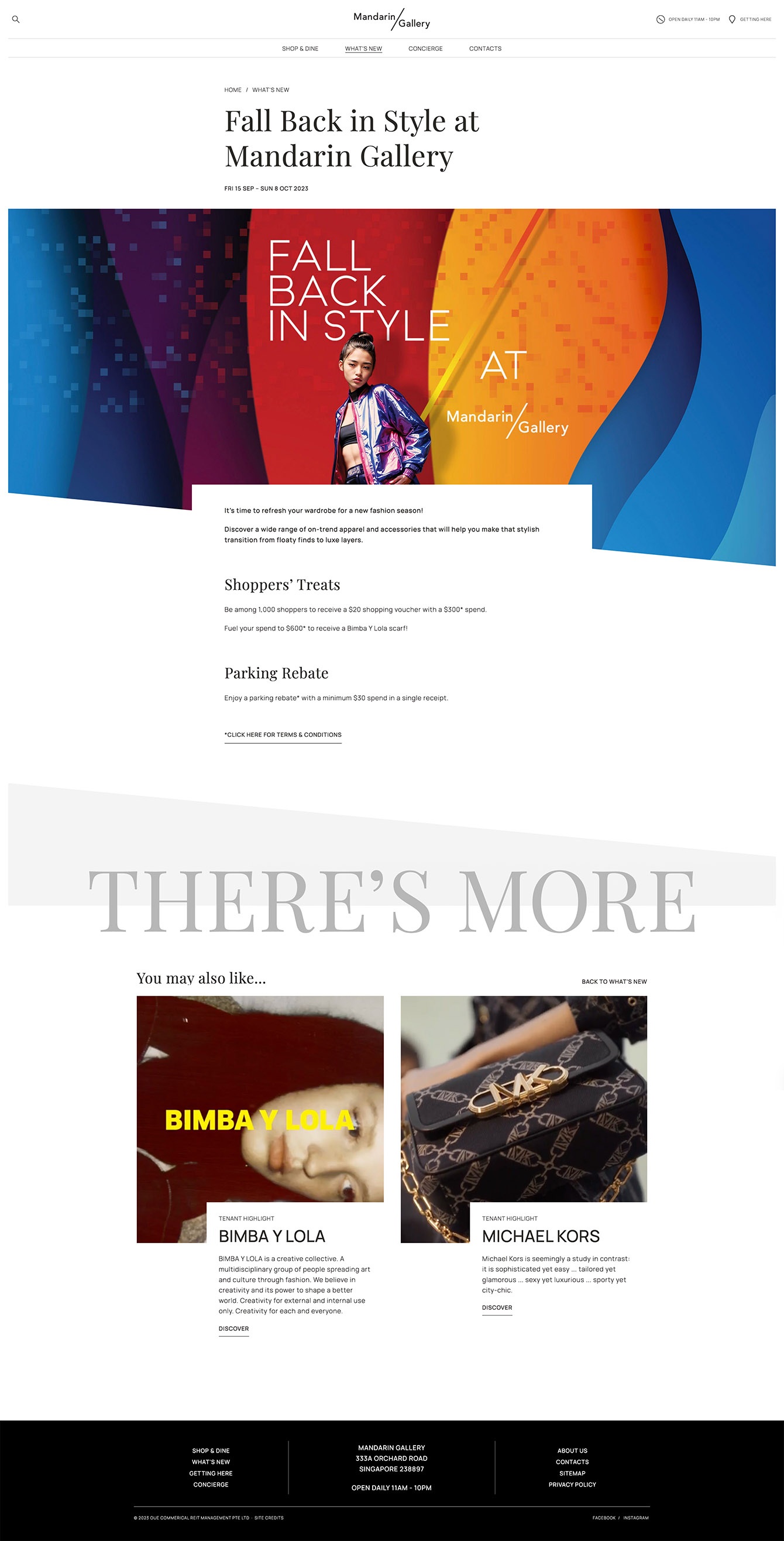 Approaching the mobile-first trend, ensuring accessibility for our diverse audience.