Work
ClavystBio —
Accelerating Life Sciences Translation
When designing the website for ClayvstBio, Method had a number of goals in mind. The primary goal was to craft a fresh information architecture that spotlights the company's top storytelling sections, highlighting their team's diverse experience and global relationships.
In addition, Method also implemented extra web security checks and CRAFT content management system on the backend to ensure the site's seamless maintenance in the future.
To fully immerse users in ClavystBio's website, Method skillfully blended brand application and 3D animation to create an immersive website experience. By carefully balancing these elements, we have crafted an engaging online presence that effectively showcases ClavystBio's significant impact on the life sciences industry.
Our Role
Web Consultancy
Website Design
Web Development
Content Management System
Cloud Hosting Infrastructure
Security and Performance
Blending of brand application and 3D animation to create an immersive website experience
Fresh information architecture that spotlights the website's main storytelling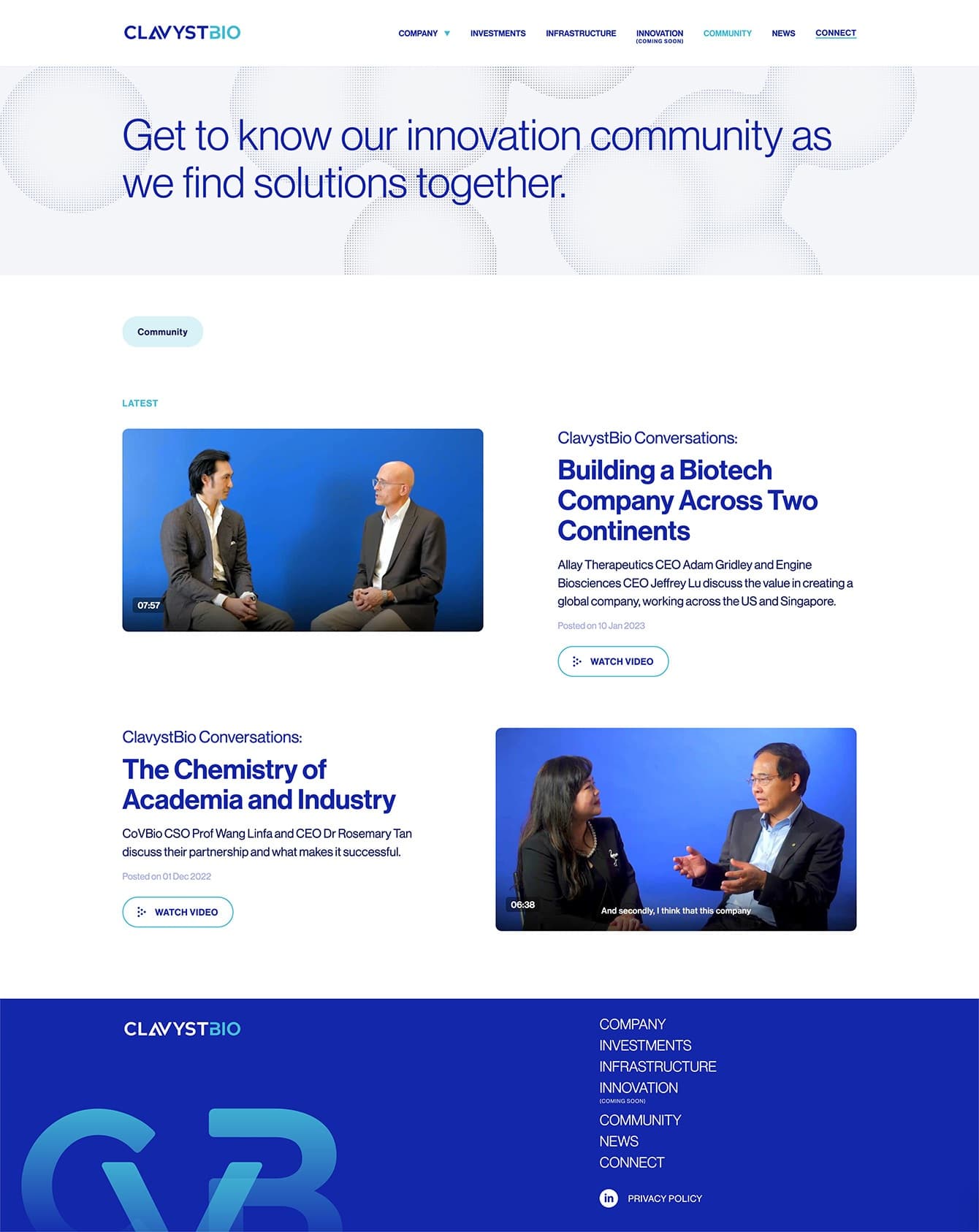 A functionally uncompromised journey, responsive to the user's needs