Work
Camden Medical —
A Home to Medical Excellence, Quality Care and Total Well-Being
Camden Medical is a renowned medical centre that provides holistic and integrated care through multidisciplinary clinics offering 21 different specialities and state-of-the-art facilities. To reflect its premium services and unwavering reputation, Camden Medical revamped its website, focusing on user needs and re-establishing the site as an on-site concierge.
Method has overhauled the site structure to achieve this, improving content accessibility and simplifying site navigation. A new booking system has been added to aid users in making informed choices, and organised filtering capabilities champion increased touchpoints for efficiency. An interactive 'Visit Us' page has also been included to aid user behaviour offline.
In addition, Method has positioned the site to be lifestyle-driven, capturing the interest of potential patients and other stakeholders such as potential tenants. By going beyond mere service offerings, the brand's target audience becomes more inclusive, and the website more engaging. Overall, the new website reflects Camden Medical's commitment to delivering exceptional healthcare services and its dedication to the well-being of its patients and the wider community.

Client
Pontiac Land Group
Our Role
Web Consultancy
Website Audit
Competitor Analysis
Content Strategy
Website Design
Web Development
Content Management System
Application Integration
Cloud Hosting Infrastructure
Security and Performance
Prioritising the facilitation of user needs through a dedicated on-site concierge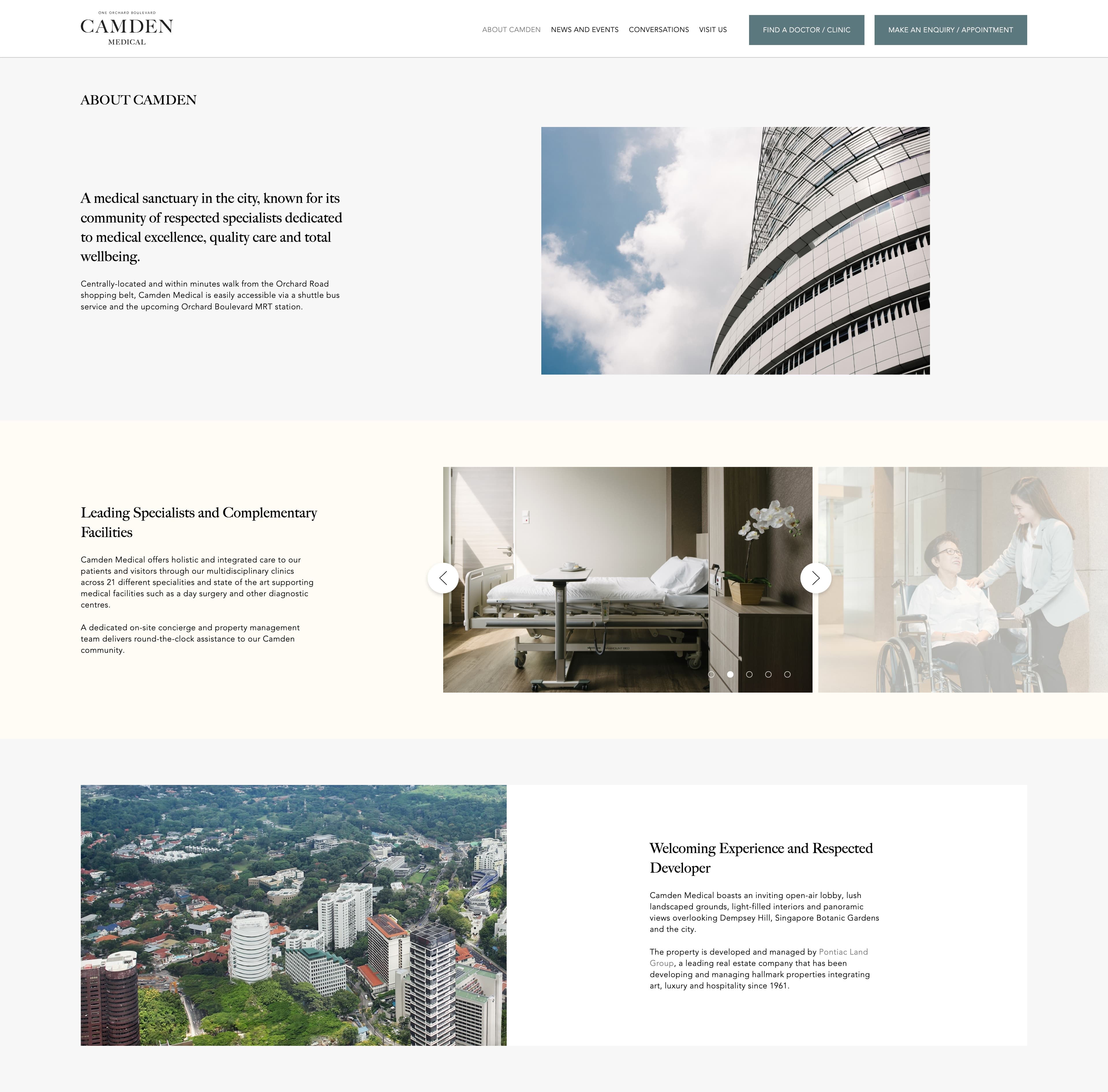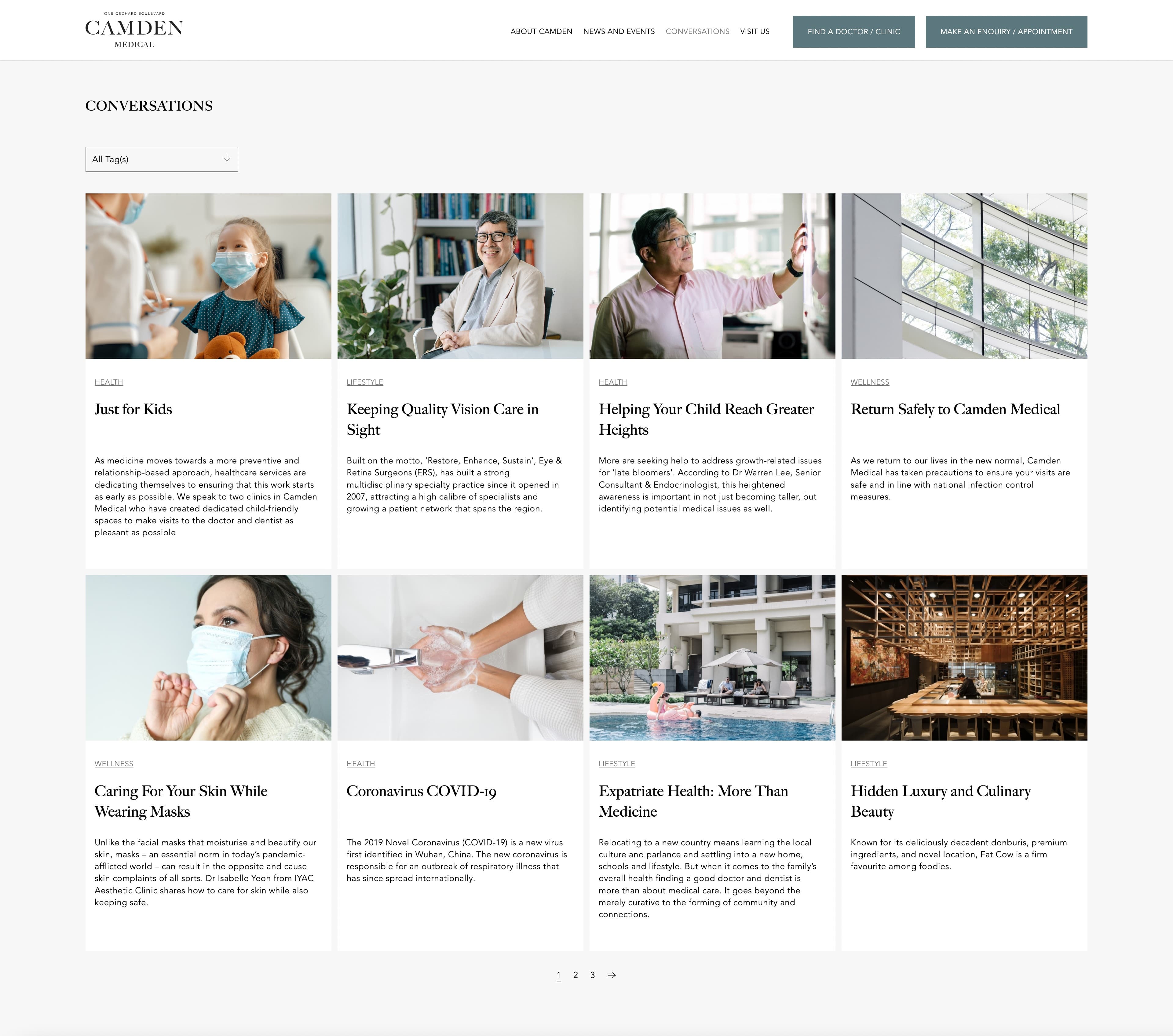 Organised filtering capabilities champions to increase touchpoints for efficient content accessibility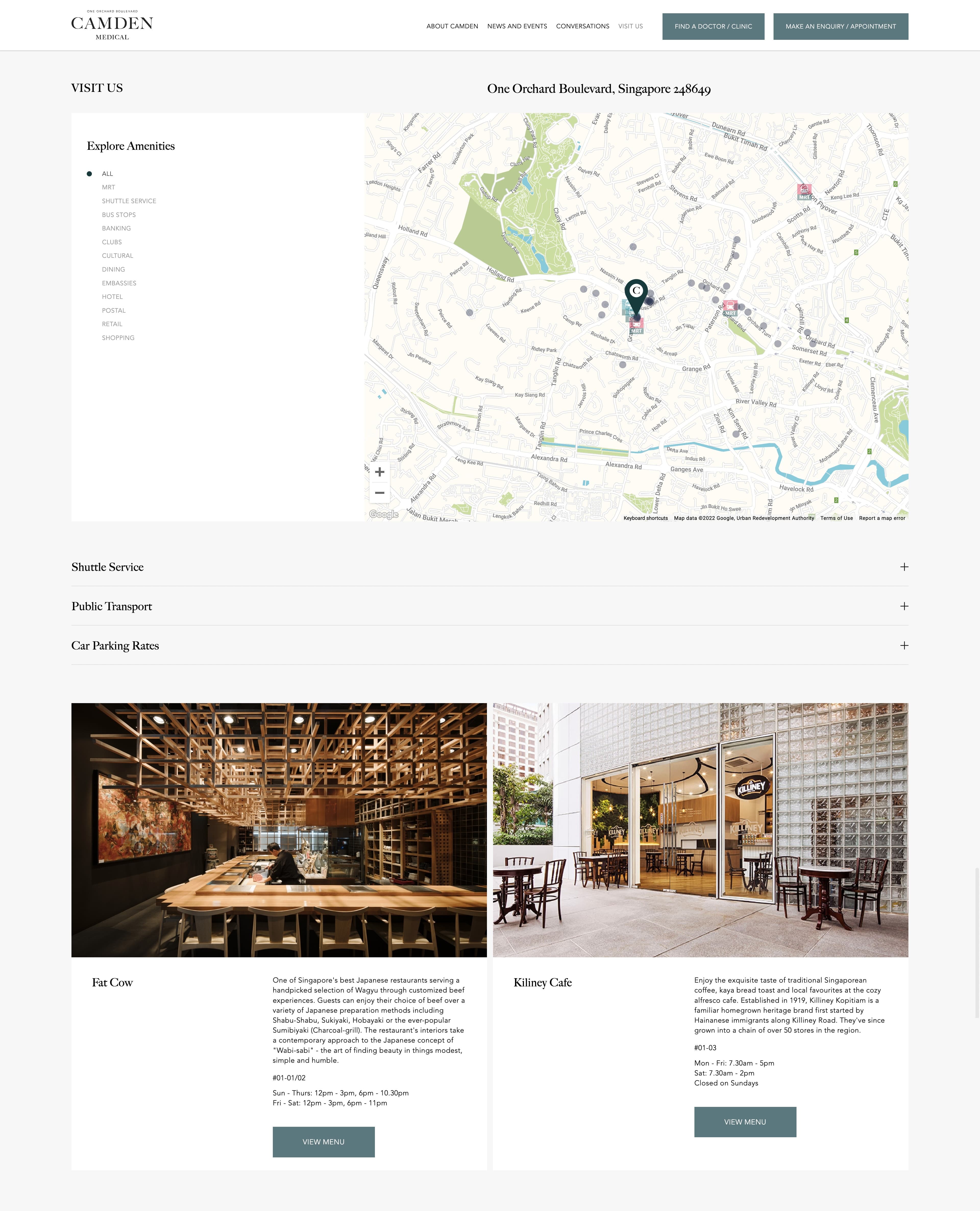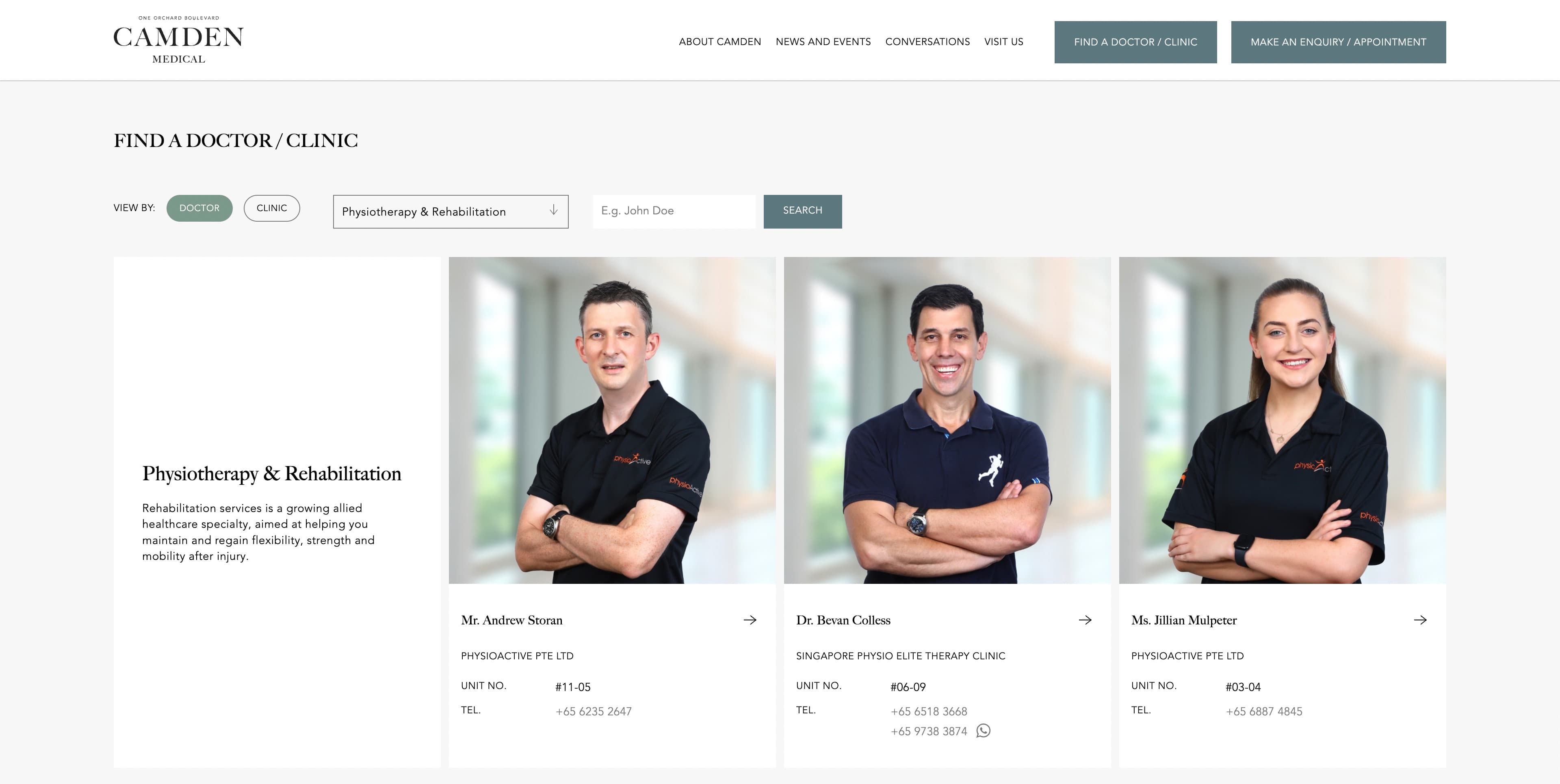 Introduced a new booking system to facilitate users in making an informed choice